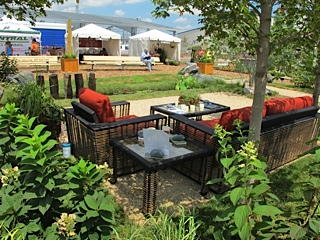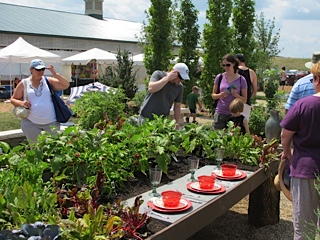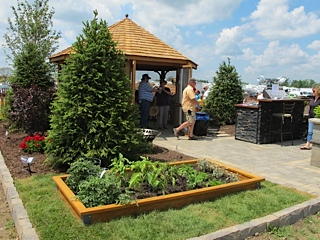 ---
About the Fair
Over 100,000 Lake County, Illinois residents gather each year for the annual Lake County Fair. By participating as an exhibitor, your business or organization has the unique opportunity to reach an engaged audience and help contribute to creating new memories and traditions for a diverse audience.

The Lake County Fair embodies the concept of continuity. Each year, since 1861, the county population gathers on the Lake County Fair Grounds to compete, to eat, to dance, to listen to live music, to see prize-winning livestock, champion horses, dairy goats, pies and canned goods, take a ride on a carnival attraction and experience a wide variety of quality entertainment. 21st century visitors experience everything from a Queen Pageant, a great rock and roll band, Beer Gardens, horse shows, a demolition derby, motocross and a tractor pull. The overall old fashioned ambience of the event belies it's very modern components and this dichotomy adds a lot of it's charm. Visitors experience the county's agricultural heritage, and its strong sense of community- something not common in today's fast paced world. The Lake County Fair is at once a visit to the past, the present and the future.
For ticket information and Fair hours click here.
---
The Chicago Flower and Garden Show would like to extend a special thank you to the Garden Builders that are participating in our exhibition at the 2013 Lake County Fair!
Advantage 1 - www.advantage1landscape.com

Landscape Concepts - www.landscapeconcepts.com
Leisure Woods - leisure-woods.com
Reflections Water Light Stone - www.reflectionswatergardens.com
Visit their websites for more information, and don't forget to check our Feature Gardens page for updates and garden descriptions!
---
The Chicago Flower & Garden Show is excited to welcome experts in Gardening, Horticulture, and Backyard activities to the Lake County Fair.
Check back frequently for an updated schedule.
---
Interested in our Mini-Marketplace?
The Chicago Flower & Garden Show is seeking gardening, landscape and green-related products and services to enhance the experience of our visitors at the 2013 Lake County Fair.
For more information on our participation in the 2013 Lake County Fair, email Brian Morfitt. Or by phone, 312-241-1275.

---
Interested in sponsorship opportunities?
For more information on sponsoring the Chicago Flower & Garden Show exhibit at the Lake County Fair, contact Tony Abruscato at 312-2411249 or tony@flowershowproductions.com.
The Chicago Flower & Garden Show @ the Lake County Fair is brought to you in part by: